The Dave Young Evangelistic Association has been in existence since the fall of 1994 and was founded by Evangelist Dave Young. Dave was born in East Tennessee and has been preaching since 1986. His wife is Bethlie, of Newark, Ohio, and they have five children: Abigail, Joshua, Matthew, Jacob and Charity. Dave has preached in over 1,000 churches, schools, colleges, and camps in 44 states and in six different countries, including Canada, Belarus, Moldova, Bahamas, Haiti and the Philippines. They have a three-pronged ministry: Revival and Evangelistic Campaigns, Family Matters Conferences, and overseas missions work.
Family Matters Conferences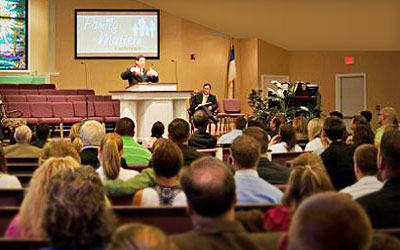 Family Matters Conferences are 1-4 day conferences in local churches that deal with Biblical truths concerning the Christian Family. Some conferences are held only on a particular Sunday; some on a weekend, others in an entire week of regular scheduled services (for instance all day Sunday as well as Wednesday evening). Dr. Young is the main speaker and Mrs. Young speaks to ladies. A resource table, counseling, and Bible teaching is a part of each conference.
Overseas Mission Work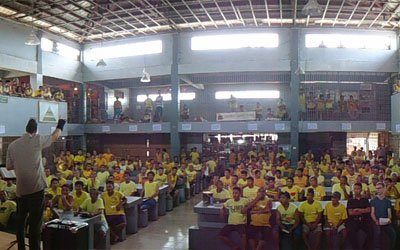 The newest facet of our ministry consists of our work with churches and missionaries around the world and primarily involves area-wide crusades. Dave has also conducted local church revivals and outreaches, helped plant local churches, and worked with camps and Bible Colleges and Institutes.
The Dave Young Evangelistic Association is a faith-based ministry and is supported primarily by free-will offerings that are received in revivals and conferences. Each church is asked to help with their expenses (which covers fuel, airline tickets, meals, etc.) and receive an offering for the team. Expenses in an average campaign averages $650-700. Of course, airline tickets can fluctuate greatly. Our overseas mission work is made possible by the generous support of churches, organizations, and friends of our ministry who donate specifically towards that need.